Area:Carn Dûm
Official Game Entry
Quests in Carn Dûm
| | |
| --- | --- |
| Skinning the Beasts | 49 |
| The Drake-queen's Brood | 50 |
| Quenching the Flames | 50 |
| Lord of the Gertheryg | 50 |
| Moving Mountains | 50 |
| Lifting the Yoke | 50 |
| The Strongest Back | 50 |
| My Heart's Hope | 50 |
| Vol. I, Book 12, Chapter 10: Half-truths | 50 |
| Vol. I, Book 12, Chapter 8: A Tireless Foe | 50 |
| Vol. I, Book 12, Chapter 5: Strange Guardians | 50 |
| Vol. I, Book 12, Chapter 9: Weapons of the Enemy | 50 |
| Vol. I, Book 12, Chapter 6: Laerdan's Escape | 50 |
Early in the Third Age, the north of Eriador was inhabited by a wicked and superstitious people who were easily deceived by the Enemy. The Black Captain of the Nazgûl was sent by the Dark Lord to subjugate that land, and became known as the Witch-king, lord of the fell realm of Angmar. Upon the slopes of the Mountains of Angmar, he built the great fortress-city of Carn Dûm, from whence he ruled with an iron fist… and an Iron Crown.
The black walls and turrets of Carn Dûm housed not only the Angmarim who served the Witch-king, but also a vast horde of Orcs, trolls, and other creatures even more vile. It is also said that the Witch-king summoned to himself all manner of fell spirits that once served Morgoth during the First Age. From this terrible city, the Witch-king twice laid siege upon Arnor, the North-kingdom of the Dúnedain, and defeated it at last during the reign of Arvedui.
In the wake of this victory, however, he was himself defeated and driven out by an army of Elves and Men, and both Angmar and Carn Dûm fell into abandonment and ruin. They have remained thus in the long centuries since, but as the days grow dark with coming war, folk whisper of a new threat arising in Angmar. Some even say that Carn Dûm no longer stands empty, and stands poised to strike at the peaceful lands of Eriador once more.
In The Lord of the Rings Online™: Shadows of Angmar™, players will have the opportunity to visit the capital of Angmar, where Mordirith, the Steward of Angmar, has begun to raise anew the foul armies of his master, the Witch-king, to threaten the Free Peoples of the North. While Carn Dûm is only mentioned in passing in J.R.R. Tolkien's The Lord of the Rings, it will play a pivotal role in LOTRO.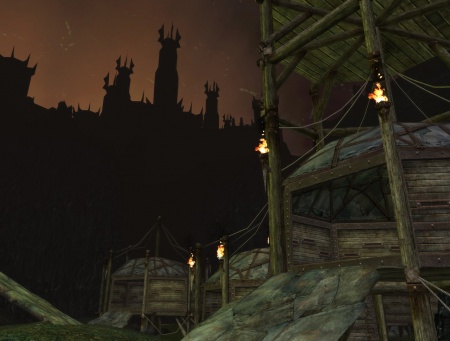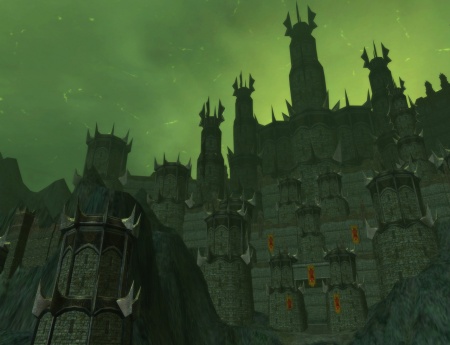 Player Entry
You need JavaScript enabled for viewing comments