CStats
Player Entry
About CStats
CStats is an application written in C# that is designed to parse, in real-time, the combat log generated by the Lord of the Rings Online client. Is it designed to be a tool to allow individuals to analyze personal information regarding their combat effectiveness, tendencies, curiosity, and hopefully allow the mathematically inclined a way of further discovering the exact workings of the Lord of the Rings Online combat system.
Key Features
Real-time parsing of LotRO combat logs
Statistical breakdowns for Encounters, Combatants, and Attacks
Export/Import previously parsed logs.
Generate Excel 2003/2007 compatible XML reports for DPS, Healing, and Attacks
Graphs for visual interpretation of data parsed
Multi-Language support for the GUI
Support for German client combat logs
License
CStats is licensed under the GNU General Public License, Version 2. The license can be found here. This means that the application is open sourced, and you are free to download, modify and redistribute said works so long as it is within the parameters outlined in the license.
Requirements
CStats is built using the Microsoft .Net Framework 3.5 SP1. In order to run this application, you will need to download the runtime libraries from Microsoft's website: http://msdn.microsoft.com/en-us/netframework/aa569263.aspx
Download
CStats is no longer available for download.
Screenshots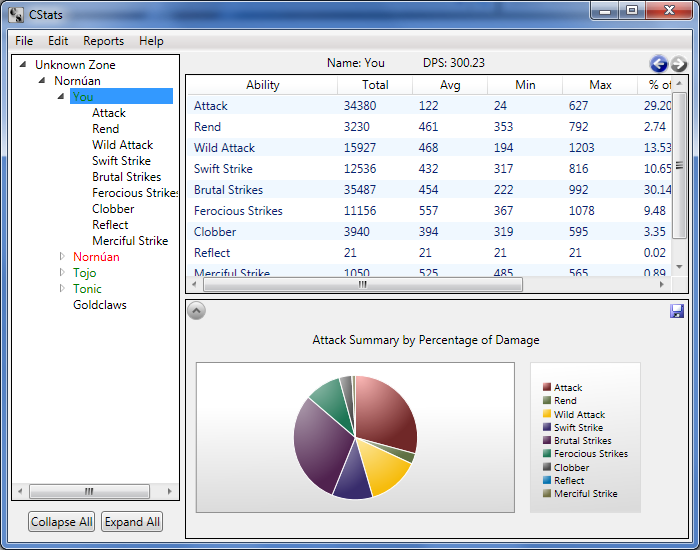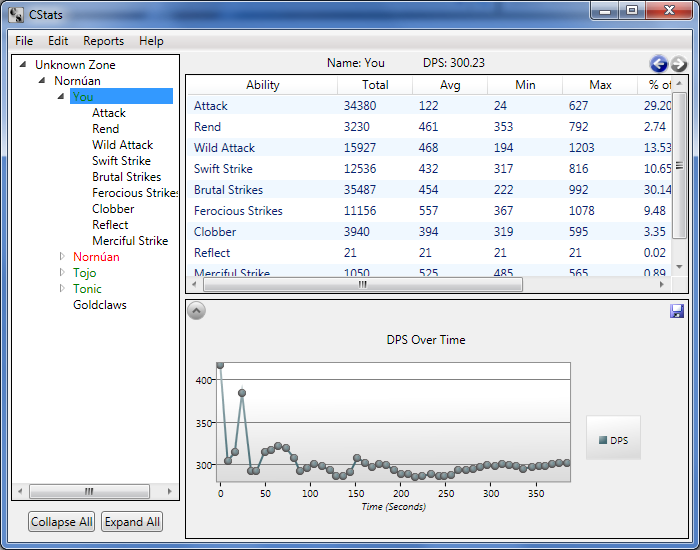 You need JavaScript enabled for viewing comments