Kinship:The Sirens
Player Entry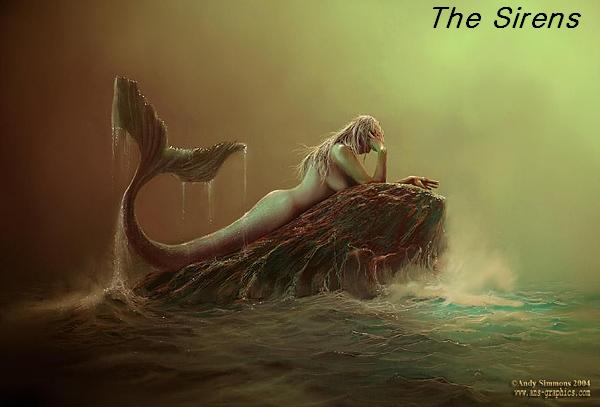 The Sirens
Server : Meneldor
Founded By : Avalea
Founded On :

March 23rd, 2007

Kinship Size :
10 Active, 50+ Casual/Part Time
Kinship Type :
Casual
Friends_and_Family
Themed
Recruitment :
Invite Only
Min Level :
None
Achievements :
Cooperation :
Roleplaying :
Events :
Crafting :
PvMP :
Raiding :
Description :
Casual, Fun, and Stylish members of an in-game family
About Kinship
Contact: Any Siren
Forums: http://www.thesirens.info
Recruitment Status: By Invite Only
Minimum Level: None
Classes Accepted: All
Races Accepted: All
In-Game Genders Accepted: Female Only (See our Themed Requirements)
Player Genders Accepted: All
Guild Rank: Rank 10

---
Home of the Sirens
Kin Hall: 8 Haven Way, Gúndalaf Neighborhood, Falathlorn Homestead, Meneldor

Who we are in-game and how to reach us: The Sirens Who's Who

Minimum Age:
We do not have any age restrictions but we are primarily adults aged 19-40 with lives, jobs, and responsibilities. Keep that in mind when considering your choice of kinship.


We're open to:
Everyone. As long as you are looking to have fun and be respectful of others, you're welcome to be here with us. If you are level 1 and lost or level 50 and just looking to do something fun, you are welcome here. Our kin members range from Levels 10 with some at 20, few at 30, a few more at 40 and a few level 50s (counting alts).


Theme Requirements:
We are a Themed Kinship, as our theme mimics the great myths of the Sirens in Greek Mythology. To that point, we require all Sirens to be of feminine gender in-game (only). We are a sisterhood but we accept both male and female gamers of all types. Of course, another requirement is that you are ready and willing to have fun!


How to Apply:
Applications are for jobs, loans and colleges. We aren't any of these. If you agree to our rules, just ask to be invited. It's that simple. Most likely we will ask you to group with us a few times before we send out an invite unless we know you personally through on our kin.


The Sirens Approach to Game Play
The best way to explain our philosophy here is a 'pay it forward' approach. That means you do a good deed because it's a good deed. Not because you are expecting something out of it. Good deeds will beget other good deeds and if we all 'pay it forward' we'll all have the best game experience possible and that's we're all looking for right? We group up when we have like level sisters that have similar goals to group up with. We try our best not to perform "free" power leveling that actually in reality takes away the enjoyment of the game for all players involved. We love to get together in larger groups and commit to challenging the tough content together, learning from each other and becoming better skilled players because of it.

This is meant to be a place where mature people come to have fun, socialize, and help each other. Just because we consider ourselves a 'casual' guild, that doesn't mean we don't want to experience every last thing the game has to offer, including raids, PvP, and end game activities. It just means we don't feel it has to be done by Thursday or decide our daily lives in game and out.

We are also very "family" orientated as we see our kin as the sisterhood. The Sirens have always been about fun, building families in-game and being stylish and looking good while playing. To this end, we explore the outfit system thoroughly, use and experiment with dye combinations for outfits and armor to ensure that everyone is looking their best in game. Yes, it's vain but it's also fun. We have two major family lines in the kinship, the Laraes which is our elven family line, and the Seraphs which is our human family line. We add more to these families quite often and looking to expand into more families soon.

Kin Philosophy
FUN!
If you're looking to enjoy the game, have some fun, hang out with like-minded mature players, make life long friends, and just generally enjoy what the game has to offer then you're in the right place!

Maturity
So there is an expectation of maturity here and good humor here. We don't have an age limit, but we do expect all members to treat each other with mutual kindness and politeness.

Respect
Everyone is deserving of the same respect you feel you are entitled to. If you want respect from others, show some to them. This applies to those who are not members of the Kinship as well. Ultimately we are a part of the larger server and game community and we are as responsible to it as we are to each other.

History
The Sirens of Middle-Earth actually started elsewhere in 2004, where we started as one of the Merovingian Organizations in the Matrix Online. From that game, we expanded into City of Villains & Heroes, Lineage 2, and World of Warcraft. We use to congregate in huge numbers in various games but over time as we matured our numbers thinned to a small tighter group of dedicated players. Hence, since the beginning, our motto has been, "The Few, The Proud, The Stylish... The Sirens!"
Leadership
Founders
Founder : Avalea
Leader: Fanya
Successor : Nimwen

Officers
Every Siren (after 30 days in the Kinship) is an officer! We believe in self-management, self-recruitment, and mature and respectful group leadership, with democracy and group participation for all.

You need JavaScript enabled for viewing comments