Landmark:Gammy Boggs' Farm
Official Game Entry
Many farmsteads lie on the outskirts of the village of Staddle, but none are as oft-visited as Gammy Boggs? farm. Gammy holds the unofficial but influential office of Town Gossip. If anyone wants news of the current happenings in Staddle, to Gammy?s farm they go.
Gammy also has some of the finest pipe-weed land in Staddle. Too old to raise a crop herself, she allows others to tend her fields . . . for a modest share of their profits, of course.
Gammy Boggs and her farm were created by the developers of The Lord of the Rings Online™: Shadows of Angmar™. Players will encounter Gammy and her farm early in the game, and she?ll waste no time putting idle hands to work!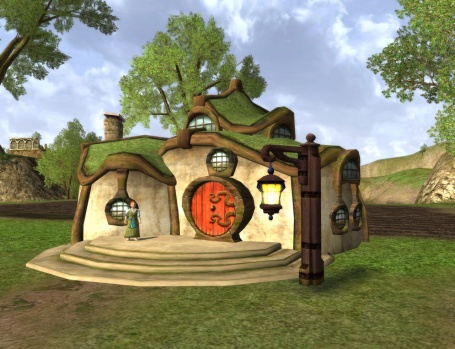 Player Entry