Landmark:Girdley Island
Official Game Entry
Girdley Island
| | |
| --- | --- |
| | |
| | |
| | |
| | |
In the midst of the Brandywine River, between the North Bridgefields and the Brandy Hills, lies a small but steep island. In the early days of Arnor, the D?nedain used this island as a beacon-hill, but it was abandoned when the hobbits came to dwell here. Later, a member of the Brandybuck family rowed out to the island and discovered it was a particularly excellent spot for fishing.
Girdley Island, as it has come to be called, has become a popular excursion for Brandybucks on holiday (for they among hobbits are the least afraid of water). They have built two small piers on the island, providing ample room for fishing hobbits, or anyone wishing to take a break from their adventures with LOTRO?s fishing system.
Girdley Island is a location fleshed out by the developers at Turbine for The Lord of the Rings Online™: Shadows of Angmar™. Players following the course of the Brandywine cannot miss the tall island guarding the passage to the North.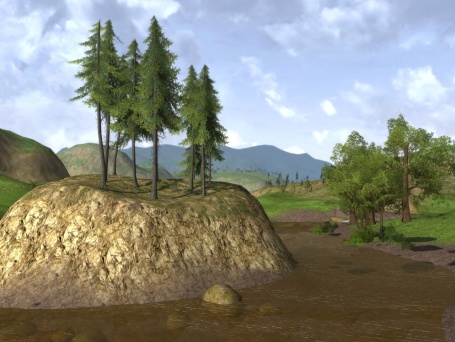 Player Entry