Monster:Cargaraf
Official Game Entry
Level(s):

68 Arch-nemesis (Ranged)

Classification:
Race of Man
Angmarim
Player Entry
Overview
One of the Twins found in Barad Guldur, the other being Morgaraf. They comprise the second boss fight of Barad Guldur.
Level: 68 ()
Cargaraf
Genus: Man
Species: Angmarim
Alignment: Evil
Type: Archnemesis

Combat Effectives:
Melee Defense:
Average

Tactical Defense:
Average

Ranged Defense:
Average

Conjunctions:
True

Stun/Mez:
True

Root:
True

Resistances
Cry:
Average

Song:
Average

Tactical:
Average

Physical:
Average

Max Morale:
451,413
Max Power:
56,180
Mitigation:
Common:
Good

Fire:
Good

Frost:
Good

Shadow:
Good

Light:
Good

Ligntning:
Good

AncientDwarf:
Good

Beleriand:
Good

Westernesse:
Fair
Debuffs and Special Attacks
If you get a fear on you, GET IT OFF. It comes from Cargaraf and is called Shadow of Doubt. It comes out in progressively stronger versions as the fight goes on and ultimately will do -100% incoming healing, -5k morale applied on expiration, etc., it's a nasty fear, although it does make your skills 60% cheaper and you do more damage while you have it, unless the tooltip is bugged, so if a non-aggro target gets this, it might be worth keeping it for a few seconds just for the increased damage and lower power costs, but do remember the penalties.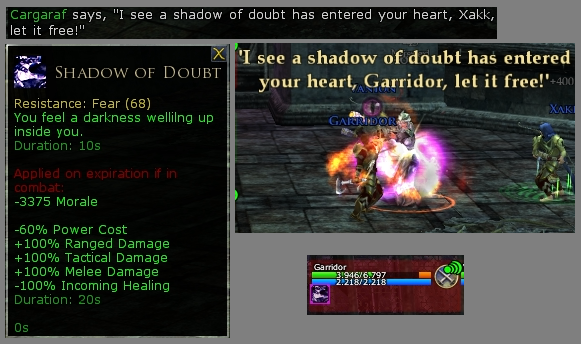 The Away With You skill can one-shot anyone in melee range, so Cargaraf must either be ranged tanked or kited.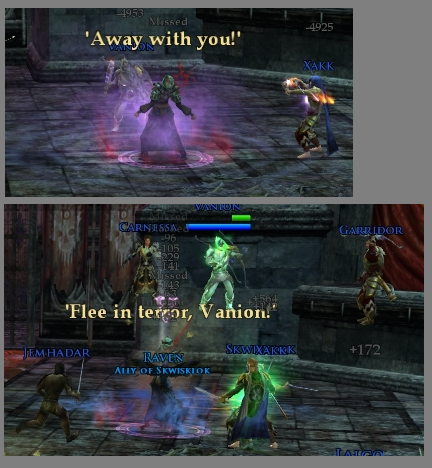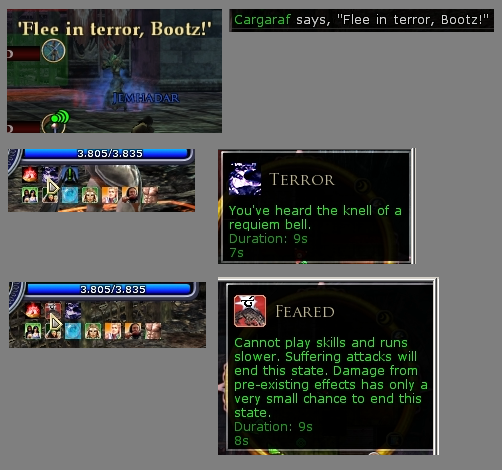 You need JavaScript enabled for viewing comments