The Free Peoples' Press 4-13-12
Player Entry

Thanks for your support, The Free Peoples' Press is celebrating our 1st Anniversary this week!
Announcements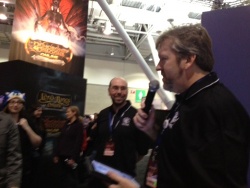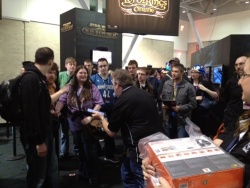 Sapience asks trivia questions and gives away awesome prizes to LOTRO fans at PAX!
The Places of Middle-earth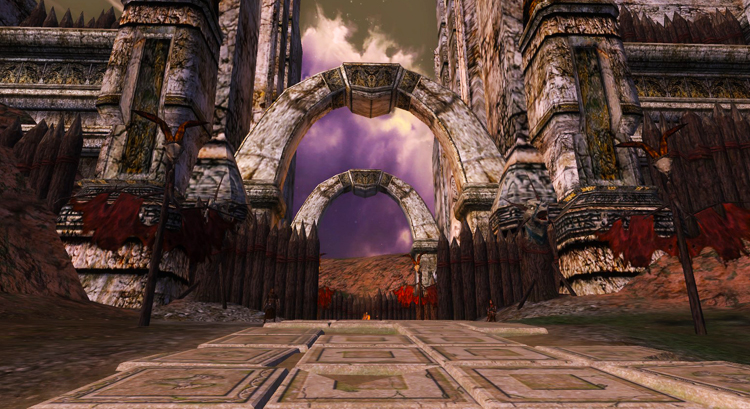 The King's Way is an old name for the road which once ran from Gondor to Arnor in olden days. At the north-west border of Enedwaith, this ancient road runs through a great gateway of Gondorian make, leading further north and west into Minhiriath and the ruined city of Tharbad.
The King's Way Gate is now controlled by deserters and outcasts from Saruman's Dunlending army, proving a threat to innocent travellers and those who would avoid the ravages of the coming war. Their presence also presents an obstacle to the secret movements of the Grey Company as they journey south.
The lands of Middle-earth are rich and vast. Visit The Places Codex to learn more about them!
If you would like to submit an article please email it to lotro@turbine.com with the subject The Free Peoples' Press--Guest Article Submission.
Community News
Community Events
Brandywine
The 5th Annual Popul Festivus and Anniversary Party
When: Friday, April, 27 2012, 7:00PM EDT
Where: Brandywine Bridge/Buckland Gate, Brandywine Server
Information: There will be live music, games, races, trivia and maybe a surprise or two. Click here for more information!
Windfola
Dawning Eclipse 5th year Kin Anniversary
When: Starting Friday, 4th May 8pm EST
Where: Home of Dawning Eclipse, 2 Chalk Road, Bullridge, Shire Homesteads, Windfola
Information: All kin members, ex-kin members, Allied Kins and friends are welcome to come and celebrate with us. There will be music, fireworks, fun and prizes! Click here for a full list of events and all the details!
Recurring Events
Click here for a complete list of recurring events or click on your server below!
If you have an upcoming community event that you would like listed please send an email to lotro@turbine.com with the subject The Free Peoples' Press--Community Event

Postcards from Middle-earth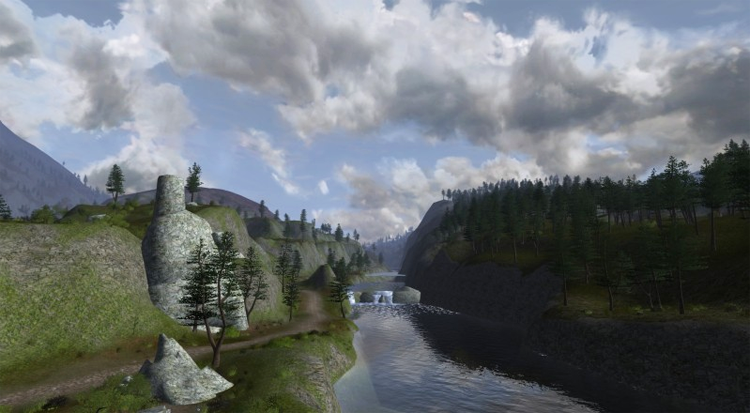 The Isen River
To celebrate the Free Peoples' Press first anniversary we are going back to where we began! Our postcard from Middle-earth was chosen from the forum of the same name and was posted by jeffm. This beautiful shot is part of his on-going thread, Along the Paths of Middle-earth, started in November of 2008 and still going strong!
Here is what he had to say about his postcard:
"This is of the Isen River looking east and up-river towards the Gap of Rohan, which is not far beyond the turn in the river in the distance. Around the flank of the mountain on the far left in the background is Isengard."
Jeffm thank you for the amazing visual chronicle of your journeys! Be sure to stop by and see the rest of his beautiful images.
Send your postcards to lotro@turbine.com with this subject The Peoples' Press--Postcards from Middle-earth. Be sure to tell us something about your postcard and who you are!
You need JavaScript enabled for viewing comments