The Free Peoples' Press 5-25-12
Player Entry

Announcements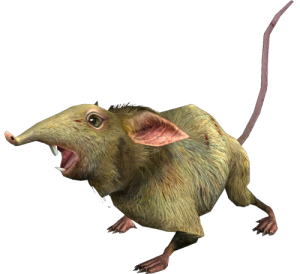 Community News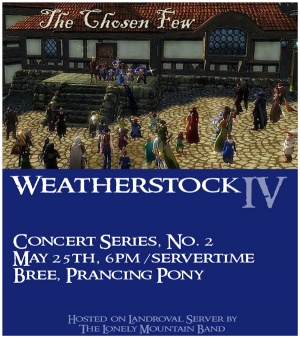 The Characters of Middle-earth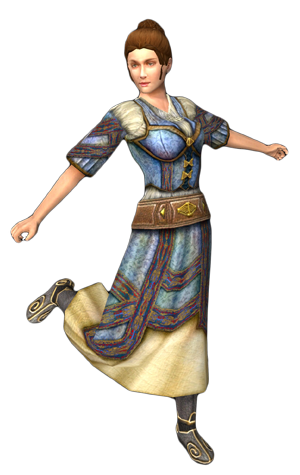 Ada Musgrove
Many festivals come to the Bree Festival-grounds throughout the year, replete with food, drink, and merry-making of all sorts. No festival is complete without dancing, however, and that is where Dance Leader Ada Musgrove comes in. No one in all of Bree knows the dances of the Bree-folk as well as Ada, and she happily imparts her knowledge to any players who can keep in step.
Ada Musgrove was originally created by the designers of The Lord of the Rings Online: Shadows of Angmar for the inaugural Summer Festival. As new festivals arrive at the Bree Festival-grounds, players should always watch for Ada and the opportunity to learn the dances of the Bree-folk!
Visit the Character Codex to learn more about the inhabitants of Middle-earth.
If you would like to submit an article please email it to lotro@turbine.com with the subject The Free Peoples' Press--Guest Article Submission.
Community Events
Crickhollow
Memorial Day Cookout on May 26th
When: Saturday, May 26th 2pm EDT/11am PDT/20:00 CEST/18:00 GMT.
Where: 4 Brookbank Street in the Greyheight Community of the Shire Homesteads
Information: Hosted by Second Breakfast. Click here for all the details!
Landroval
4th Annual Pride Celebration
When: June 3rd @ 8 pm EST
Where: Bree
Information:

The men are burnishing their finest armor.
The women are donning their finest frocks.
And dwarves are combing their beards...some have even bathed!
For this year, The Knights of the White on Landroval are not only honoring the namesake of our kinship, but all of the strong women in Lord of The Rings. This year we are holding "Eowyn's Faire: Gurl Power in Middle-Earth."
Please join us June 3rd @ 8 pm EST in Bree for 1000's of fireworks, empowering music, pies, precision marching and dancing.
Laurelin
The Long and Winding Road Tour
When: Sunday, July 8th, 8 pm UK time
Where: The Brandywine Bridge
Information: A night of music and merriment. Click here for more info!
Silverlode
2nd Annual Omishan Challenge Race
When: Saturday, June 2nd at 7:00pm EST. Racers please check in at 6:45pm est for pre-race instructions.
Where: Clan of Dereth Kinhouse: 5 Roaring Road, Tonbry Neighborhood, Thorin's Hall Homesteads
Information: Sponsored by Clan of Dereth. Visit this thread for more information!
Recurring Events
Click here for a complete list of recurring events or click on your server below!
If you have an upcoming community event that you would like listed please send an email to lotro@turbine.com with the subject The Free Peoples' Press--Community Event

Postcards from Middle-earth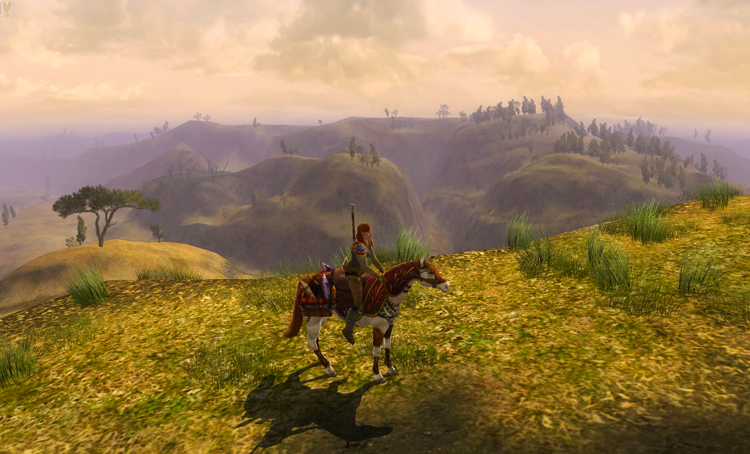 A Little Whimsy
Today's image was submitted by Koffey from Elendilmir. Here is what she has to say about her image:
"Hi, I'm Koffey from Dale on Elendilmir and this was when I was visiting the Lone Lands. I was lucky enough to obtain a Fireworks Laden Steed for my adventures, she adds a little whimsy to an otherwise serious career as a Warden."
Koffey, thank you for submitting this beautiful image!
Send your postcards to lotro@turbine.com with this subject The Peoples' Press--Postcards from Middle-earth. Be sure to tell us something about your postcard and who you are!
You need JavaScript enabled for viewing comments