The Free Peoples' Press 6-1-12
Player Entry

Announcements
You asked and we answered! We recently asked players what they would ask developers if they had a chance and the response was overwhelming. We picked a few of your questions and quizzed our developers. Read what they had to say in our Community Q&A!
Spring has sprung and that signals the arrival of the Spring Festival! Stomp a Shrew, participate in the horse races, or take a turn in the hedge maze you can click here for a full list of events!
While you are having fun during the Spring Festival be sure to get some pictures. That way you will be able to enter our Spring Festival Screenshot Contest! Click here for the details.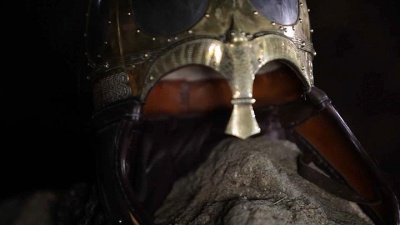 "For over 500 years, the Horse-lords have defended these plains"
Intriguing? Be sure to follow us on Facebook to find out what is going on!
Community News
The Creatures of Middle-earth
Aurochs
Among the beasts that roam the lands, few inspire such respect from hunters as the Aurochs. Related to domesticated cattle, these creatures are known by their massive size and long, curving horns. Once the Aurochs roamed in massive herds all across Middle-earth, but in later days were reduced to a handful of areas on either side of the Misty Mountains.
Aurochs are placid by nature and wish to be left alone, but will attack when approached. An Aurochs gives warning before attacking by twisting its neck back and forth, digging a groove in the dirt with each horn in turn.
Some believe that the Aurochs relate to the fabled Kine of Araw, the quarry of Vorondil the Hunter, ancestor of the stewards of Gondor. It is said that Vorondil took the horn of his prey, and from it fashioned the great horn later carried by Boromir, son of Denethor.
Rumors from northward suggest that Aurochs are now the quarry of hulking creatures who wear the Aurochs' long horns as part of their hunting garb. Little more can be said of these strange hunters.
Visit the Creature Codex to learn more about the creatures of Middle-earth.
If you would like to submit an article please email it to lotro@turbine.com with the subject The Free Peoples' Press--Guest Article Submission.
Community Events
Estel
Fête de la musique
Compagnons de ces terres du milieu, le 20 Juin venez célébrer la fête de la musique sur Estel.Serveur français RP
Que vous ayez un orchestre, que vous aimiez écouter de la musique,faire la fête ou autres. Vous êtes tous conviés à la soirée.
Nous recrutons des orchestres en ce moment.
For more information and the English translation click here.
Landroval
4th Annual Pride Celebration
When: June 3rd @ 8 pm EST
Where: Bree
Information:

The men are burnishing their finest armor.
The women are donning their finest frocks.
And dwarves are combing their beards...some have even bathed!
For this year, The Knights of the White on Landroval are not only honoring the namesake of our kinship, but all of the strong women in Lord of The Rings. This year we are holding "Eowyn's Faire: Gurl Power in Middle-Earth."
Please join us June 3rd @ 8 pm EST in Bree for 1000's of fireworks, empowering music, pies, precision marching and dancing.
Laurelin
The Long and Winding Road Tour
When: Sunday, July 8th, 8 pm UK time
Where: The Brandywine Bridge
Information: A night of music and merriment. Click here for more info!
Silverlode
2nd Annual Omishan Challenge Race
When: Saturday, June 2nd at 7:00pm EST. Racers please check in at 6:45pm est for pre-race instructions.
Where: Clan of Dereth Kinhouse: 5 Roaring Road, Tonbry Neighborhood, Thorin's Hall Homesteads
Information: Sponsored by Clan of Dereth. Visit this thread for more information!
Recurring Events
Click here for a complete list of recurring events or click on your server below!
If you have an upcoming community event that you would like listed please send an email to lotro@turbine.com with the subject The Free Peoples' Press--Community Event

Postcards from Middle-earth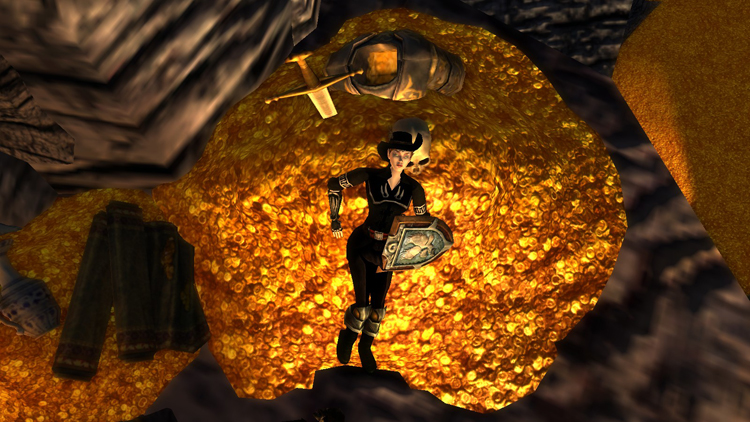 Golden Dreams
Today's image was submitted by Eiluned of Gilrain. Here is what she has to say about her image:
"Sleeping on gold coins with a skull pillow...that's best way to have relaxing dreams, also with a bad waking up...Draigoch's voice! Cheers to my kinship, Ombra e Fiamma, and to all Draig raiders! Have golden dreams..."
Eiluned, thank you for submitting this rich image!
Send your postcards to lotro@turbine.com with this subject The Peoples' Press--Postcards from Middle-earth. Be sure to tell us something about your postcard and who you are!
You need JavaScript enabled for viewing comments